Hardware
---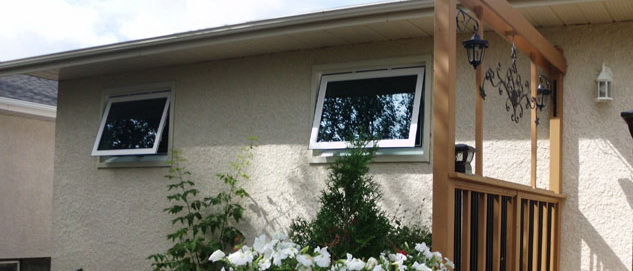 When deciding what type of hardware we wanted to use in our windows, we did the research.
We put a lot of thought into ensuring ease of operation as well as using a high quality product with a good warranty that would stand up to repeated use.
We decided that there was no option but to use top of the line products from the Amesbury Truth Hardware Company and Ferco Architectural Hardware in our Northome window systems. At Northome,when it comes to providing our customers with a high quality window product, we are not willing to sacrifice quality for lower priced substandard products.
To operate our windows, we use Truth Encore roto-gear operating systems. This is the hardware that opens and closes your windows. Windows with this hardware can be left open at any distance without being blown closed by the wind. Windows are cranked open in a circular motion using the Truth Encore Tango Covers and folding handles which nestle into the cover and are designed to work with these operators and offer easy operation with a sleek look.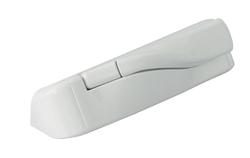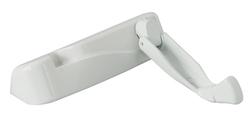 Shown above -Truth Encore Tango operator covers with nesting crank handles.


Shown Above- Truth Encore Awning Operator and Casement Operator
Ferco Stainless Steel Multipoint locking bars, slides and hinge arms are used on the sash frame of both casement and awning windows and ensure smooth operation and a tight even fit without excess wear on the roto gear operator. Both the hinges and multipoint locks have adjustability to accomodate for building movement.
This multipoint locking system is operated using the Ferco "Zamak" baked enamel locking handle. This handle works with the multipoint locking bars to pull the sash in evenly at different points along the sash by engaging the cam locks on the multipoint locking bar. The Multi Point Lock system ensures that the window is pulled in evenly to fit properly in the frame and helps prevent excess wear on Encore roto gear operators from over tightening. The locking handles fold flat in both the locked, and unlocked position for a cleaner look and less hassle for blinds.

This picture shows how the Ferco locking handle works with the multipoint locking bar.